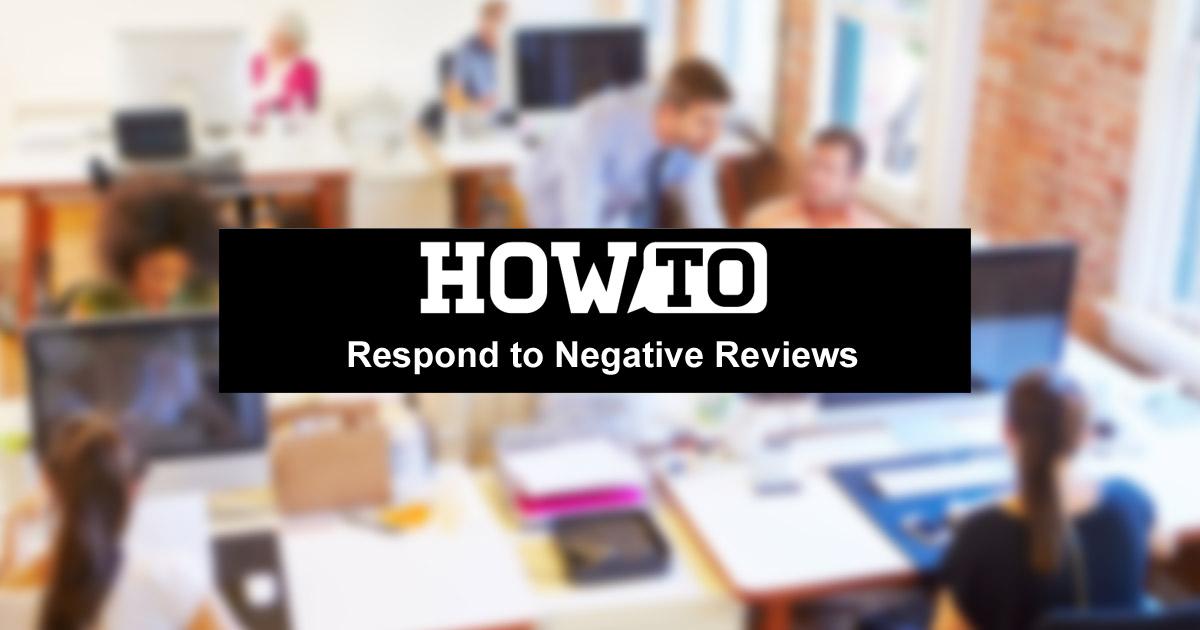 How to respond to negative reviews.
If this post is helpful, please share it!
Reviews on Yelp, Google, Facebook, and other social media sites can have a big influence on potential customers. It's important for your business to manage it's online reputation and respond to negative reviews as well as thanking people for positive reviews. Customers appreciate personal contact.
1. Respond in a timely manner - within 1 week.
The quicker you respond the better. Others will be reading the review and you'll want them to see your response.
2. Control your emotions.
Don't write the review if you're angry. Wait and cool off. Your response should be polite and professional. Never belittle, or make any negative comments directed at the reviewer.
3. Carefully read through the review.
Make a note of the specifics regarding the incident. Check out the profile of the reviewer. Sometimes you can the profile and past reviews they've written will provide helpful insight to understanding the reviewer. Look for things like how many reviews they've written, the tone of their reviews, how many followers they have, and whether or not they are local.
4. Research the incident.
Gather all the facts and get the full story. Talk to your staff that were involved, mentioned in the review, or may have information regarding the incident. Try to identify circumstances that could have contributed to the problem.
5. Keys for writing a response
Begin with an apology. There are two variations of the apology.

"I'm sorry we messed up" or "I'm sorry you feel that way".

After you've read the review and done your research you'll know which way you need to go with it. Remember, the tone of your response should be polite and professional.
Thank the reviewer for coming in (and leaving the review)
Address their legitimate concerns and explain how you plan to address the issue. This is where you can explain that you are making corrections on your end to ensure that this never happens again.
Promise that you'll do better next time.
Leave your name, position, and contact information.
Remember your audience.
Yelp has a 1/9/90 rule. 1% of the people create content, 9% edit content, and 90% consume content. Write your response with the idea of winning over the 90%.
About Me
Web Design
Online Marketing
My "sweet spot" is helping small businesses and non-profits communicate their message in a way that gets results.
Craig Ludrick
Email

Latest Posts
Archive
Categories